Monday, May 30, 2005
A blissful blend random ramble and news or such...
Last weekend, (not the one we just experienced, the one before), our dear friend David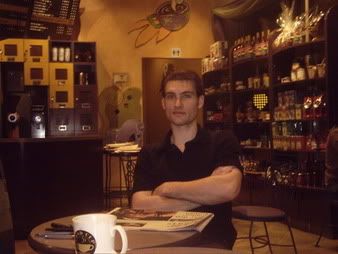 finally made us a Blended Chai, which is a frozen derrivation of the Chai Latte. For over a month, the
Yorkshire Angel
and I have heard dear, sweet [excuse me whilst I vomit] pleasant David utter the following phrase...
A blissful blend of black tea, delicious warm spices, honey, Madagascar vanilla, and milk. Served cold, it's frothy and refreshing. Served warm, it's soothing and mellow.
David would forget to tell the customers one other minor detail, which he warned us about.
IT TASTES LIKE RAT POISON
. Not that we know what rat poison really tastes like. But the Second Cup Chai Tea is our best guess as to what tastes similar.
Needless to say, we had the blended (cold) Chai. It was great when all you could taste was the white chocolate. Then I got a sour look on my face as it hit, and David had an evil smile... "it's the Chai isn't it?"
God it was fucking horrible. Not a single employee of that Second Cup disagrees. It is poison.
Just like this...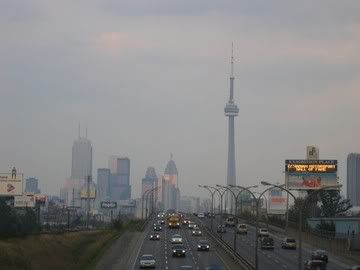 As a sanctuary from possible threats to anglo's from the blessed land (hereafter referred to as Quebec) and the violent language reforms that have torn the province apart, Toronto seemed to be a sweet, delicious haven of anglo Quebecers. Before I go on, do note that this is the clearest day downtown Toronto will experience.
And as most Torontonians ask, why would I move here...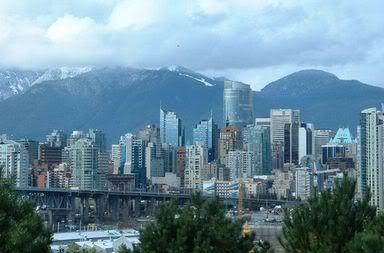 when I live in the self proclaimed greatest city ever? We at A Golden World have a rebuttal to the cry of the
retard
Torontonian...
TOP FIVE REASONS TO LEAVE TORONTO TO MOVE TO VANCOUVER
5. Toronto sports fans are the worst sucks, spoil sports, and bandwagon hoppers ever. They don't even realize they have the CFL Grey Cup champion Argonauts in their city. The pollution is clouding their mind. Also, Toronto believes in the Leafs. Vancouver supports the Canucks. In the last thirty years, the Canucks made the Stanley Cup finals twice, where Toronto has failed to reach it, and has hit the semi-finals only once.
4. No new number of jobs in the city in the last 10 years, yet the population has doubled. Vancouver has more jobs than people.
3. This is the best ski hill in the GTA. It has a vertical of 720ft.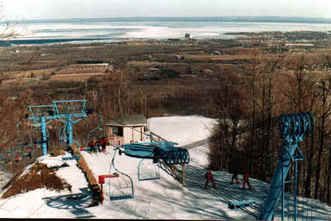 This is the best ski hill near Vancouver. It has a vertical of 7,494 feet.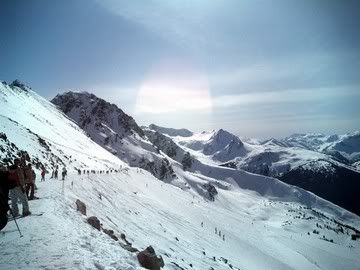 2. The best pot on the planet.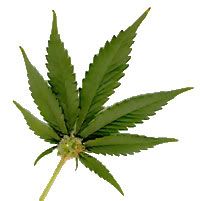 1. Film work in Toronto is for shit independent films that pay nothing to be a Director of Photography. Vancouver is a hotbed of jobs that pay even lowly Production Assistants, and you can get in the union.
GUESS WHO GOT ONE OF THOSE JOBS!!
neolithic pondered at
20:48
Comments:
Was surfing the net loking for some ski in colorado and I came upon your site and I was impressed by the quality of content you have. Keep up the awesome job. I will be bookmarking you right now.
Post a Comment