Friday, July 29, 2005
First Pick Hype
Now, after this idiot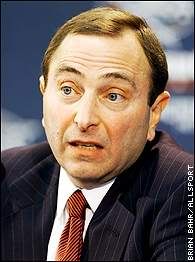 and this idiot, who resigned yesterday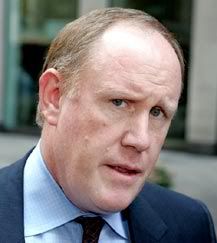 finally decided not to piss off the source of their income (namely the FANS), much of the world (and the beloved A-Golden-World-a-verse) are anticipating the almost given moment when the
current joke of a hockey team
Pittsburgh Penguins
are expected to draft QMJHL superstar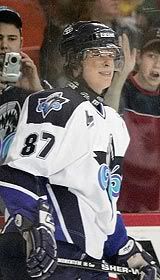 Sydney Crosby first overall.
My words of advice Sydney? Play for Pittsburgh, even though we both know either
Montreal
or
Vancouver
are much, much better options. Because you don't want to turn into this NHL player, who used to be considered a star...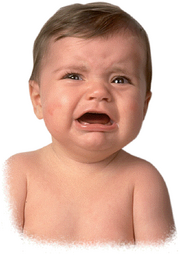 oops I mean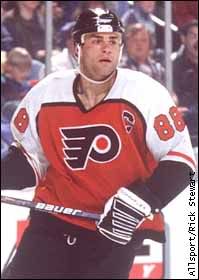 Eric Lindros.
Ok I mean both. Only one other player, Alexandre Daigle, got as much hype as you did Sydney, well since Lindros. But let's look at Lindros's track record, shall we?
Before the OHL draft (yeah all the competitive junior hockey levels have drafts too), Eric was both a huge scorer and a huge physical presence. A big flag went up for the Sault Ste. Marie Greyhounds, who had first pick. It was obvious they would pick him. But poor, precious Eric didn't want to Sault Ste. Marie (about 800 km away from safe, though polluted, Toronto). So Eric convinced his mom to beg the Greyhounds not to pick him. Well, they didn't listen and picked him anyway. So Eric threw another tantrum, and didn't report to training camp, thusly forcing the hand of the Greyhounds to trade him away to GTA friendly Oshawa.
And you think this is the end. No, this is just the beginning. As expected, Lindros's size and scoring punch made him the most talked about #1 potential pick since one of my picks for top five players of all time, Pittsburghs superstar (and current owner)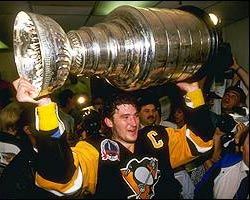 Mario Lemieux. That one cup in his hands is more than Lindros will ever see.
Anyhow, Lindros was extremely public about his reservations towards the team who owned the number one draft pick. The Quebec Nordiques. The basement of the NHL at the time. Not only did the team suck, amidst sporting future hall of famer Joe Sakic
a Burnaby native, I might add (wink wink), the Nordiques were unmarketable, and Lindros wouldn't make millions doing ads for Bauer, CCM, Nike, Gatorade, McDonalds, et al. He wanted to play for a (sic)
American
franchise. Mommy intervened again, and begged Quebec not to draft him, but they did anyway, to his disdain. Another long sit out, before Quebec traded him to Philadelphia for all the ingredients for Quebec to win not just one, but two Stanley Cups.
Ooops. Lindros could have won two Stanley Cups in Quebec. Well not Quebec, as the franchise moved to Denver, Colorado.
Double Ooops. If you stayed with Quebec, you would have ended up in Colorado, making Yankee dollars and endorsing everything under the sun. But, you whined and destroyed your reputation.
Triple Ooops.
Sydney, do yourself a favour. Bite the bullet, and prove yourself. Don't be another Eric. Unless it's this Eric...
neolithic pondered at
13:25