Wednesday, September 28, 2005
The coolest thing I've heard in ages
As many of you already know, Dawn and I made the trek eight hours north to Quesnel, BC, to celebrate Si's birthday, and also get to meet for the first time, Si's and Jana's son, Maynard.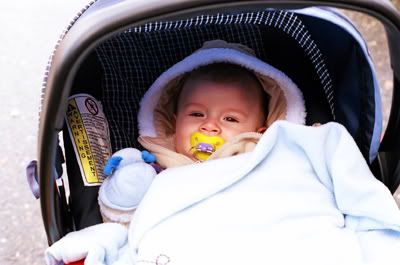 It was awesome to see the glow in his eyes, and the big cheesey grin cross Mayn's face each time he looked at me. To be honest, I'd never felt connected to a baby quite in the same way I was connected to Mayn.
Maybe it was from being alone and isolated when I was growing up. Not having brothers or sisters, and very few cousins having children of their own, maybe I just haven't had much experience in the matter.
Though what really touched me the most, Jana, the closest person I have to a sister, kept calling me "Uncle Jeff" to Mayn the whole weekend.
neolithic pondered at
23:06