Sunday, September 18, 2005
Define Irony
Define irony: a bunch of idiots dancing around on a plane to a song made famous by a band that died in a plane crash.

Garland Greene,

Con Air

, uttered while a number of convicts dance on a hijacked airplane, while Sweet Home Alabama by Lynyrd Skynyrd is played in the background.
In a completely unrelated development, I am reminded of this
post
that Dawn made not too long ago. I believe it has one line in there that said
I don't know how many of you have been receiving Spam comments on your blogs, but I know of a [couple] already, so I've decided to turn on "Word Verification" in order to try and combat it before it reaches my blog.
So, as such, I'm sure you can join me in my utter surprise, when today, Dawn just had to buy this grocery shopping...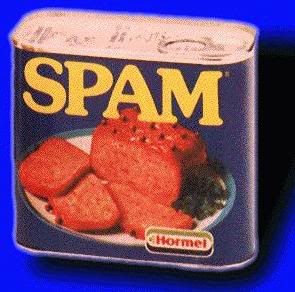 neolithic pondered at
17:35