Tuesday, September 13, 2005
If I dig a very deep hole, where I go to stop?
Thanks to our very good friends over at
Google
, there's a cute little appendage to the whole Google Earth fun, found
here
. No, it's not part of Google Earth, but it uses the image maps. It lets you know where you would end up, if you dug straight through the middle of the earth. And yes, it's a big dig.
Here's the map I attained. I'll let you guess where I am and where the opposite is.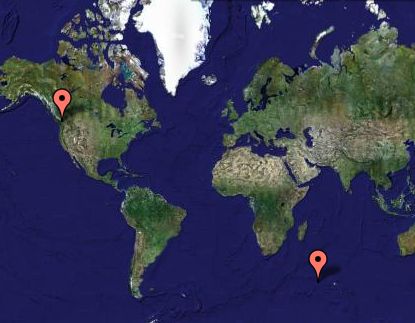 Concept blasted from
Stiggy
, who in turn blasted from
Phin
, and I'm sure there's more generations of blasting involved.
neolithic pondered at
17:22