Sunday, October 09, 2005
Burps from Bert... Game 2 recap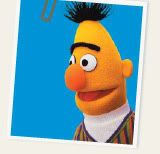 Well, now that I've stopped crying in my beer, let's recap the
travesty
game from last night.
I predicted Canucks 4 Oilers 1, and the score ended up being 4-3 for the alma mater of the Great One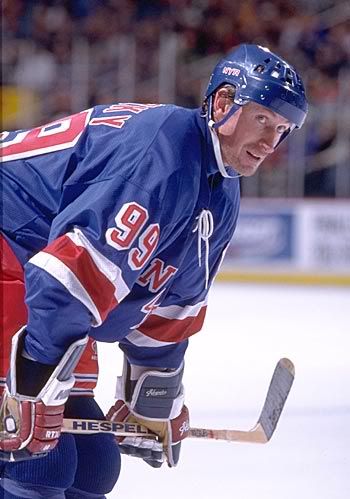 as the result of a shootout.
Seeing as Gretzky is a 4 time Stanley Cup champion, another great championship team, and another A-Golden-World-A-Verse favourite, the
New York Yankees
, had their game delayed by rain until today. And in such a pitcher's duel, they needed to score 3 runs to win today's contest (ed.'s note:
LET'S GO YANKEES!
), and as such, unbalanced the Canucks score by three goals, taking one from the Canucks, and giving two to the Oilers. This takes us to the shootout.
Now A Golden World, who has been nice and politely quiet (thus not jinxing fate) about the Sox/Sox Divisional Series, prayed long and hard to ensure that the New England version, the ever hated Boston Red Sox, lose. Well, they did, thus beginning a new 86 plus year World Series jinx. Yes, second baseman
Tony Graffanino
evoked the spirit of Bill Buckner, by letting a ground ball dribble between his two feet, giving the White Sox the lead in Game 2, leading to a Chicago sweep of the series. As such, karma was borrowed from the Canucks to allow for the further humiliation of the Red Sox, and as such, the Canucks lose their first ever shootout.
So, as you can see, utter perfection for Bert.
*****BBBBBBUUUUUUUURRRRRRRRRPPPPPPPPPPP*********
As for our next game, we head to the Motor City, to play the Alma Mater of Mr. Hockey, Gordie Howe, to play perrennial favourites, the Detroit Red Wings. The official Bert-accu-score
TM
for the match will be
Canucks 4 - Red Wings 3
Cha Gheill!
neolithic pondered at
20:19