Saturday, October 15, 2005
Second Minnesota Recap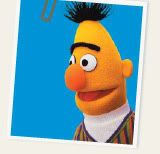 Well, well, well. It looks like Vancouver actually showed up last night to put the annoyingly defensive Wild out of their misery last night, to the tune of 5-3, just what the Bert-accu-score
TM
accurately predicted. Golden perfection yet again!!
Our next game is against the Dallas Stars, in which I ask, what on earth does
ANYTHING
in Texas have to do with hockey? They stole Minnesota's former team to compete. Meh.
Canada will once again prevail, and the Bert-accu-score
TM
for tomorrow nights game will be
Vancouver 6 - Dallas 4
Cha Gheill!!
neolithic pondered at
14:10