Tuesday, November 22, 2005
Bert's 11th hour
No, not another suspension for Todd Betuzzi. Rather, 1 hour to go until the 'Nucks play their second original six team for the year, the Chicago Blackhawks. But more about that in a minute.
As for Sunday Afternoon, the Bert-accu-score
TM
for the game was 10-0, seeing the Canucks eat roast duck in Anaheim, where the outcome, after a plethora of penalties, ended up being 3-2, still for the blessed Canucks.
Now this game was out of town, giving a reasonably full crowd for the CFL West Division final, seeing the Lions host the Eskimos. The Lions, having started the season 11-0, ended it 1-5, and lost this match to Edmonton 28-23. The Eskimos, who have a storied tradition of success, won the Grey Cup in the first year I watched CFL "Canadian Rugby", being 1982. Removing the digits 8 and 2 from each tally of the above score, we are left with 2-3, favouring BC. And since the Lions play right beside GM Place, the Canucks inherited the score from BC, and as a result, we have 3-2 for Vancouver over Anaheim, giving us...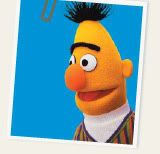 Utter Golden Perfection
TM
.
As for tonight, in an hour, the Canucks play host to Chicago in the Garage. The 'Hawks are completely outclassed by the mighty Canucks, and the Bert-accu-score
TM
for the game shall be
Vancouver 7 Chicago 0
Cha Gheill!!
neolithic pondered at
18:11