Sunday, November 27, 2005
Haven't we already played Quebec a dozen times?
Well, it appears it hasn't even been 8 yet, though it seems every other game is another grudge match against the hostage hockey team of the US, the Quebec Nordiques.
But first, down to last night's business. The hangover has FINALLY worn off, and when all was said and done, Phoenix pulled a fast won, and upset the mighty Canucks (note, not ducks), by a score of 2-1, a much different mark than what the Bert-accu-score
TM
had predicted, a 6-2 mark.
Hmm. In the game, there were 44 minutes in penalties, which seems to be the norm for the 'Nucks, as it seems the referees didn't get the memo, stating the Bertuzzi rule applies to vicious penalties to Bertuzzi, not to the Canucks as a whole team. There was even two simultaneous fights after a big, though legal, hit. But something was odd. The referees, in their biased, anti-Canadian glory, instead of charging 4 five minute penalties, they gave both Vancouver players double minors, while giving the Coyotes only single minors. It seems the five minute major is something going out the window.
And with the number 5 flying out of the window, five goals of Vancouver's flew out the window, giving a final score of 2-1 for the Coyotes, giving us: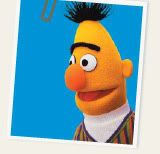 Utter Golden Perfection
TM
.
As for tonight's game, the Nordiques must be suffering from poutine withdrawal, and the Bert-accu-score
TM
for the game shall be
Vancouver 4 Quebec 2
Cha Gheill!!
neolithic pondered at
15:57