Wednesday, November 30, 2005
Naked for the 'Nucks
But before that, I have just one simple question for you all. Why is it, that on the first snowfall of the winter, does it seem that every single driver on the road
COMPLETELY SHUT THEIR BRAIN OFF
, and as such, turn a 10-15 minute drive into a hour or longer horror?
Luckily, during my personal hell which is Canada Highway #1, there was a saving grace. As our beloved Canucks, coming off a rather unfortunate 2 game road trip, are hosting the team America holds hostage, the Quebec Nordiques, in the Garage. As such, my new listen for the drive to work,
The Fox
, has a contest to win tickets for each Canucks home game.
It's
Naked for the 'Nucks
. Yup, some willing fan, somewhere in public, and in full view, must become stark naked, while on cell (or mobile, depending which way you want to call it). You must also give details of your location, to tip off potential passers by, and provide some legitimized conformation. One contestant, female actually, sent in pics from a cameraphone to confirm it. Anyhow, once naked, the contestant then must answer three
DIFFICULT
hockey trivia questions, out of five, in order to win the tickets.
All I have to say that it was FUCKING HILARIOUS. And this was the second time I got to hear it. The first was on the drive for my day call to
Da Vinci's City Hall
, though my brain becomes complete goo after a day on set. And having lived in the armpit of Ontario, Windsor, which ironically is right across the strait, which in french is detroit, or now bastardized as the Detroit River, from Detroit and Joe Louis Arena, home of the Detroit Red Wings, I know for a fact Red Wing fans wouldn't do that for Wings tickets.
Wimps! Canucks fans did it, in the snow (which is a rarity here, especially for this time of the year), just to see their superior team play.
Well, except for this weekend. But, alas, there was an imbalance in the Force. The Canucks game took place at the same time as WWE's Survivor Series. In the classic Survivor Series match, pitting team Raw vs. team Smackdown, the obviously much stronger Raw side was shocked when they lost, and Randy Orton became the sole survivor. This totally erradicated Vancouver's goal total against Quebec. But, it seems 6 Smackdown superstars, not just 5, participated, as the end of the match brought the return of the Undertaker. This eliminated the two goals for Quebec, and replaced them with six, one for each Smackdown superstar who was active, in a legitimate fashion or not, for the match. Thus, Quebec's goal total rose to six.
As for Kane and Big Show, who by all rights should have dominated the match, their loss equated for two goals on the Vancouver side, giving them two goals back, making the final score Nordiques 6 Canucks 2, and giving us...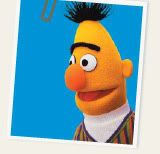 Utter Golden Perfection
TM
.
As for tonight's game, Quebec comes to the Garage tonight, to engage in the classic home and home two-game series, and will not have the boo's for Bertuzzi like they do in their prison, Colorado. The Bert-accu-score
TM
for the game shall be
Canucks 3 Quebec 1
Cha Gheill!!
neolithic pondered at
10:46