Wednesday, November 16, 2005
Quick Game Recap
Ahh, the first game in a three game road trip to the
sunny
LESS RAINY state of California for the 'Nuckles. And sure enough, they did not disappoint. The Bert-accu-score
TM
for the contest was set at 7-2, favouring Canada's team, whereas the actual result was 3-1, still favouring Jovo, Bert and co.
As for the mild discrepancy, first off, the game was on Pay-Per-View, which frankly is the biggest slap in the face for a hockey fan, ripe after a season that never was. As such, that penalized both teams by allowing only half their scores, now to 3.5-1. Now obviously, we can't have half a score, and in the cost cutting measures, such as salary cap, that must be implemented, the half a goal is rounded down, which gives us...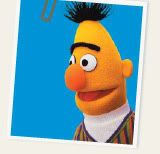 Utter Golden Perfection
TM
.
For tomorrow, we slide right into the Staples Centre, to visit the second team Gretzky made. However, their new main man, Jeremy Roenick, is a citizen of that second rate hockey country south of the border, and, as such, the Bert-accu-score
TM
for the game shall be
Canucks 9 Kings 0
Cha Gheill!!
neolithic pondered at
23:39