Saturday, December 10, 2005
Canucks win Stanley Cup!!!
Okay, so maybe I'm jumping the gun a little bit. But alas, in last nights (yup just checked the clock, it's Saturday now) match between Stanley Cup contenders, Vancouver narrowly beat Ottawa in a shootout that went to sudden death, after a near heart attack of a shootout goal by the man carrying the cup, Todd Bertuzzi. From this game (seeing as I only saw the last thirty seconds of overtime and the shootout), I think it's safe to deduce a few things.
1. Since Alex Auld can win a shutout, proving himself against the dominator, Domenik Hasek, Auld should be the Canucks starter for
THE REST OF THE SEASON, AND THE PLAYOFFS
.
2. Though Vancouver seems to have problems playing Quebec 85 times per season, they do well against the rest of the NHL, and should be considered a heavy favorite to win Lord Stanley's Holy Grail.
3. People in Ontario would do well to learn something about the great game of hockey. The Leafs just plain suck, and the CBC should replace all Leaf broadcasts with Senators broadcasts. It seems being close to Quebec makes the Sens better.
And a quick tip of the hat to a relatively new reader to the A Golden World-a-verse,
Vicky
. That brings our total up to what, eight now?
Anyhow, Vicky today decided to nicely post two comments to hockey related posts (not like it's hard, with all my working it's tough to find other topics to post about), which for everybody to avoid, I shall repost here.
1. Can't believe they actually came up with such a pathetic jersey. Woah!
Yes, it's true, the Vancouver Canucks have had major encounters with fashion disasters. To this I ask this question. Were they going for the blausee approach, selling with the attitude of indifference rather than style? Or was the jersey actually designed to blind the Canucks opponents on ice,
as to improve the teams overall performance?
2. Oh no - I think it's going to be

Ottawa 5 - Vancouver 3
It seems to me we have a non-Canucks fan on our hands. And with a quick check to
Vicky's profile
, his being from Toronto pins him as more than likely a Leafs fan. To which I have this to say.
Vancouver 3 Ottawa 2 (Shootout).
Now the Bert-accu-score
TM
for the game was Vancouver 5 Ottawa 4. Now since Vicky mispredicted the score (and winner) at 5-3 Ottawa, and the goal difference in the prediction is 2, we simply subtract two from Vancouver's and Ottawa's totals, giving us Canucks 3 Senators 2, and hence...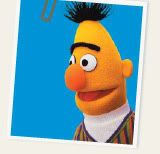 Utter Golden Perfection
TM
.
As for our next match, this coming Tuesday, the Canucks travel cross country to the city that never sleeps, New York, New York, to face the Atlantic Division leading Rangers. The Canucks will once again prove that west is best, and the Bert-accu-score
TM
for the game shall be
Vancouver 6 New York Rangers 2
And a special thanks to Vicky in advance, for being such a good sport.
Cha Gheill!!
neolithic pondered at
00:10